Landlord Service:
NLCC Service Group is a St. John's based "comprehensive service" company providing assistance to clients wishing to quickly adapt to life in Newfoundland and Labrador.
In the next 5 years,
NLCC Group Corporation
will become a leading consulting service provider on education, Landlord Service, tourism, immigration, and immigration provincially, nationally and internationally.
Meet Our Management Team
Yinnan is an active volunteer for many Newfoundland community Landlord
service
groups . He is the President of the group. Linda  is Vice Present and she has 40 years of experience. Presently Ellie is the general manager. She recently graduated from the Master of Oil and Gas Engineering program from Memorial University of Newfoundland (MUN). She also holds a Bachelor of Safety Engineering from the China University of Petroleum. Jerry  is Chief Communication Officer. He is an experienced entrepreneur in the areas of general trade, restaurant industry and real estate. He have more than ten years of experience and he has the capacity and willingness to develop, organize and manage various ventures. He has been a successful owner and operator of a General Trading Company and a Chinese Restaurant. Shuo is client care manager. He is a junior engineer. Additionally, he starts his master's degree in Computer Science within the next four months. Property manager is Jingyao Sun. He is currently pursuing a master's degree in oil and gas engineering at Memorial University of Newfoundland. He is involved with Lanzhou University student groups providing expertise in planning, organizing, and organization of large events. Chief Operating Officer is Vincent. He has been working in the insurance industry for 10 years . His current position as Ontario portfolio manager designs portfolio strategies to deliver the operational plan, supervising areas within the organization to ensure the portfolio delivers the desired outcome. IT manager is Yang Zhao. He is currently in his final semester of Computer Science Degree at Memorial University of Newfoundland. He has more than 3 years' experience in IT Service -Networking and Communication Group.  Yang also operates his own Website Design Company called Heardgi Website Design. Property maintenance manager is Darryl.
Meet Our Senior Consulting Team
Senior corporate strategy advisor is Dr. Cosmas. Senior career development adviser is Dr. Daniel Wong. He is a professional Engineer. Chief economist & senior advisor is Tony Fang. Bernie Halloran is chief business consultant. Andrew McKim is senior business consultant. Senior Tourism Consultant and Director of Destination Canada is Stan Cook Jr. He was the co-owner and president of an award winning nature based tourism company located in Cape Broyle. Stan's father started offering adventure tours in 1970 with his whole clan growing up in this family business. Over those years they have been recognized with more than a dozen provincial and national tourism awards. Life and fun advisor is Wei Qiu and she received her bachelor's degree in Business Administration from Memorial University of Newfoundland.  Wei has seven years work experience in management and customer service.
Properties for Rent
NLCC provides a complete range of property management services, Our team consists of five staff including maintenance and cleaning staff. We focus on high end MUN and CNA area properties.
NLCC Service Group Logo: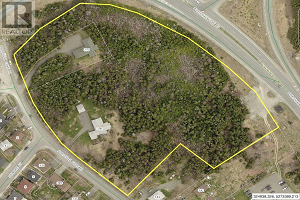 Landlord Service
NLCC Property Management Team is one of six main service's NLCC Service Group provides.
We specialize and are dedicated to managing high quality properties close to Memorial University and College of the North Atlantic.
We are a reputable property management service group; we only manage those properties which meet our guidelines.
We have 5 staff who provide outstanding services to our valued landlord.
95% of our tenants are international students.
We provide three services to landlords.
Tenants Search Service.
Property Maintenance Service.
Comprehensive Property Management Service
We also provide free property evaluation; we will assess your property and provide a suggested price range. For more information, please contact us.
Tenants Search Service
a. Our basic fee to "find a tenant" service is One hundred dollars ($100.00) per tenant, this includes tenant viewing of the rental,
landlord/tenant agreement, and house rule education service. We make sure all tenants receive basic training on " how to be a great roommate
guideline".
b. NLCC has a "student client" index with over 500 international student members. Your property information will be uploaded to our website for potential tenants.
c. NLCC can recommend a photographer, if needed, the rate is Ninety dollars ($90.00) for professional photographs per rental property.
d. We screen tenants for you. Tenant/Landlord confidentiality is withheld pending signing of the lease.
Property Maintenance Service Monthly/Yearly Rate
a. Professional Cleaning Service: this package for our landlord clients, costs between $80 – $300 per rental property dependent upon a standard or deep clean requirement.
b. Mowing Lawn Service: $ 50 – $80 or yearly rate.
c. Snowing Clearing Service: $50 – $80 or yearly rate.
d. Property Repair Service:  repair service for small jobs based on the work.
e. Garbage Pick-Up Service: $25/per pick-up or yearly rate.
Property Management Service Discount Rate
Complete Management of All Properties
a. Less than 3 properties:  10% of monthly rent each property
b. 3 -5 properties:  9% of monthly rent each property
c. Over 5 properties: 8% of monthly rent each property
d. Including:
i.   Find Tenants
ii.  Tenants Training
iii. Weekly Monitor and Garage pick up
iv. Monthly Inspection
v.  One Free Deep Cleaning Service (Worth up to $300)
Please contact us for more details.

Sign up to our Newsletter